I follow literally hundreds of blogs and the favourite feature of Bloglovin has to be one of my favourite features of the site.
I must have 250 posts that I have 'favourited' for future reference, and these include how to's, outfits that I find inspiring, reviews of items I am considering buying and many many more things.
I thought to share the love today I would quickly showcase just a few (as there are far far too many to mention them all) of my favourite outfit posts that I have seen, and include links to the genius bloggers who posted them.
FTBH is one of the first blogs i follow and always the first i check to see if any new posts have been added. I LOVE every outfit ever posted, and I hope one day I will have the skill and self confidence to put together some outfit combo's like the one above.
I have over 15 of Nadia's outfits in my favourite list. She is one of the most beautiful women I have ever seen and her outfits all ooze confidence and femininity. I hope one day I am confident enough in my body (mother apron be gone !!) to wear anything body con.
I love Be a Goddess as the mixture of high street and vintage looks seem 'acheivable' to me - like if i were to spend some time shopping more smartly (and raiding my loft for bags of clothes) I could achieve an outfit I would like as much as I like hers
I like Roby Mayday for the same reasons as Be A Goddess, Im forever checking out the links to shops/peices she features and my shopping wishlist is always added to after a visit to her blog.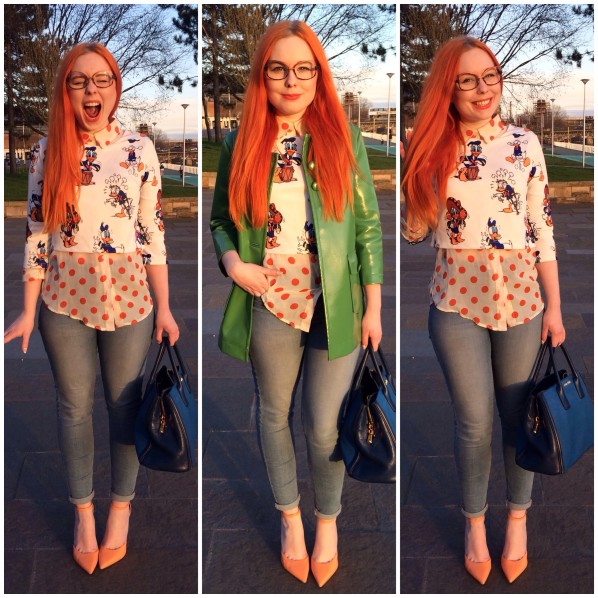 I first started following Forever Yours, Betty to drool over the A-MAY-ZING glasses she has (I need me some Miu-Miu's) but as I went back through her past posts I decided that when the day comes to add some colour into my nearly 90% black wardrobe, she is the person to look to for inspiration.
I'm always on the lookout for new blogs to follow (any genre) so please do comment with your own blog URL and also to further share the love leave me a link to a post in your favourites.
PS: You can find a link to my bloglovin page in the sidebar