I am a huge fan of Etsy (the on-line market place) and it is always the first place I look for many things, including gifts and makeup but mostly jewellery.
I have shared a few of my favourite pieces that are for sale right now below, and I plan on sharing my updated favourites once a month or so.
I have no idea where i would put this print but i really really want it - I could even see myself decorating a room around it.
T-shirts are my thing at the moment as they are easy to style whilst I loose weight, and the more individual and unusual (like this one) the better.
Steve Buscemi to wear all day - enuf said
'Quiche' is my new favourite slang word (aside from Frell) and what makes it better is that hardly anyone I know gets it.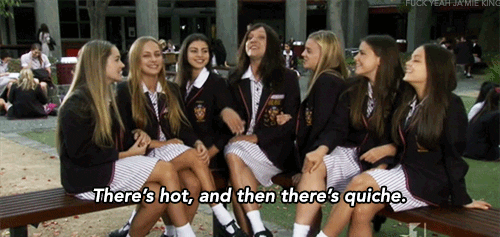 I love insect themed jewellery but it's so hard to find anything with flies on, so i was ecstatic when i found these. I think the fact they are quite little to mean they will look so much more realistic when they are worn.
Let me know if you shop on Etsy, and if you have any favourite sellers.
PS: I also have a widget in my sidebar showing my most recent favourites if you want to check them out before my next update.
PPS: all images are copyright to the shop owners who are linked in the item title