This Thursday

(14th)

between 7pm and 8pm the stunning Louise Roe (have i ever mentioned 

Plain Jane is one of my gulity pleasures)

and Weight Watchers will be hosting a twitter party. 
With the help of our favourite bloggers  FabFrocks and Fashion Daydreams they will be answering any fashion related questions you may have.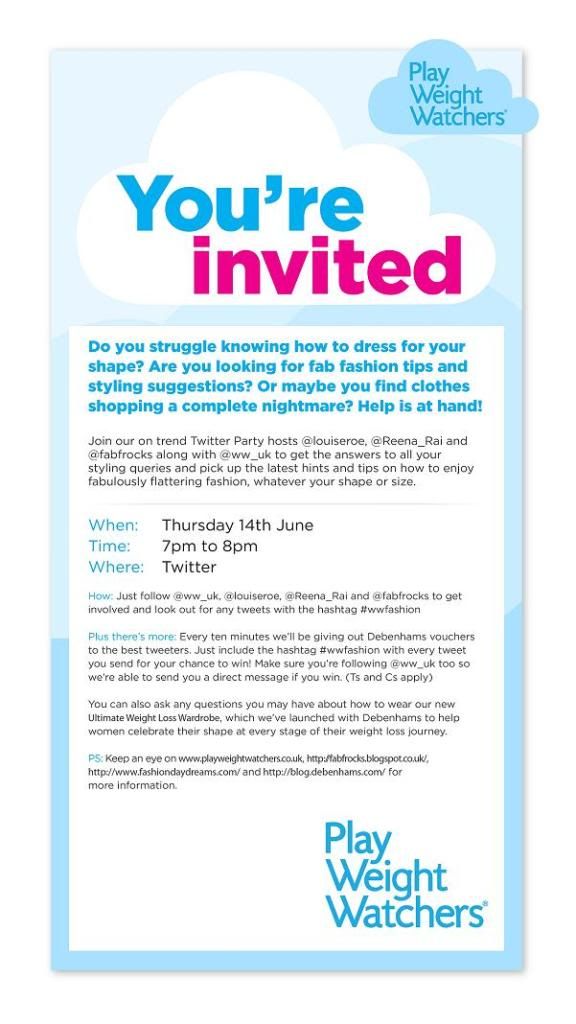 You can follow the conversations with #wwfashion and 
they will be giving away Debenhams vouchers to their favourite contributors during the chat.
I hope to see you there - I already have my questions ready !!