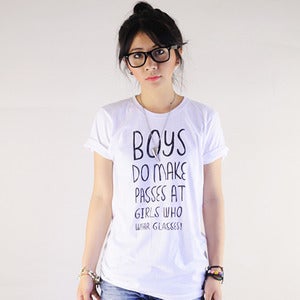 This tee is A-MAY-ZING !!!
I have just got myself some brand spanking new glasses from
London Retro
and i think the occasion should be celebrated with a new t-shirt.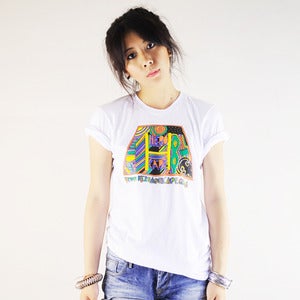 Who doesn't want a superhero crest ???
I have surprised myself by really really liking this.
 Blues, purples, pinks and hearts are something you would not normally find in my wardrobe but i have a sneaky feeling you might soon.
 A new British fashion label that makes you the hero of the story, with unique original hand drawn illustration & screen printed T-Shirts! They promise to be a T-Shirt brand with a difference by incorporating fashion and hand drawn graphics. The illustrations are the work of one very talented graphic designer, Niki Lau!
The shop has already made it to my favourites bar - I will most definitely be making a purchase and keeping an eye out for new pieces.
I'm sure you know the web address by now but if you don't ....